Wild to Wise Inspired Nature School
A mixed age group program for children aged 3-6, 7-15, 16-20 based on the principals of Wild to Wise education.
Kindergarten
Our daily activities encompass freedom of nature play and place-based programs, forest detective, puppet shows, performance art, and story-telling, gardening and cooking, singing and movement games, circle time and painting, personal grooming, spruce up, yoga and meditation.
A learning environment centered on materials based in natural world; emergent based Wood toys, silk play cloths, mud kitchen, loose part play and soothing colors create a comforting home-like environment that is unlike a traditional preschool classroom.
Parent & Tot Playgroup
A social group for parents of children 18-36 months.
We will discuss child development, learn songs, do handwork and create beautiful crafts inspired by nature.
Children are supported in acting out and understanding their world through play. Parents will do nature based crafts geared towards their interests and discuss child development based on the principles of Anthroposophy.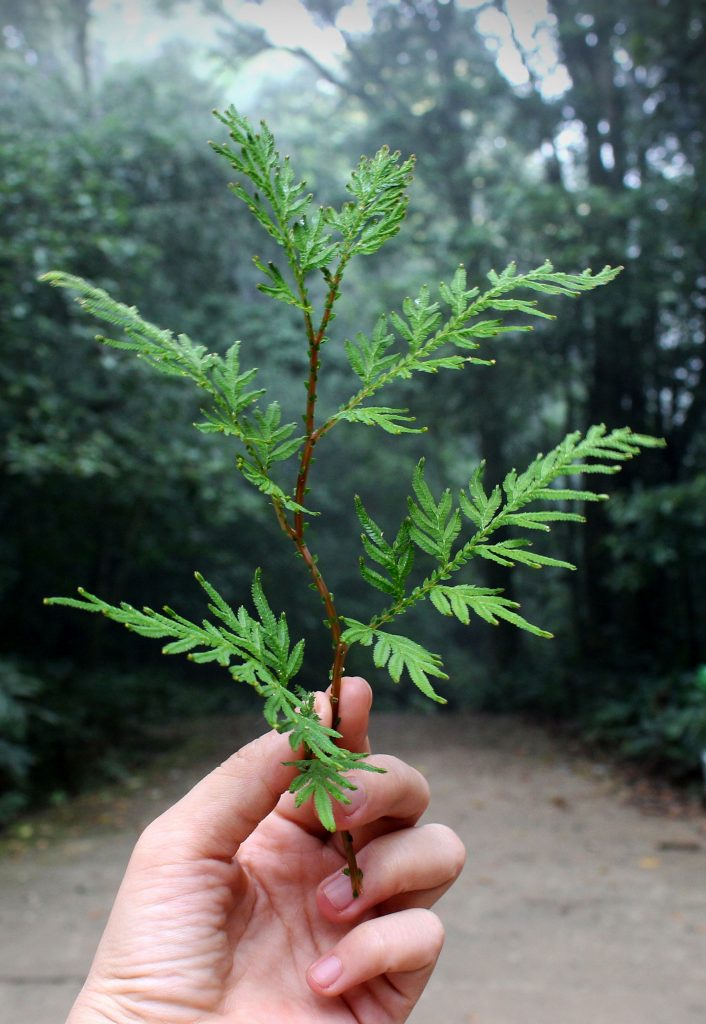 Outdoor Preschool
A mixed age program for children aged 3-6 that is held almost exclusively outdoors Education is delivered almost entirely outdoors in all weather. Whatever the weather, children are encouraged to play, explore and learn in a forest or natural environment. The adult supervision is meant to assist rather than lead.
Survival, Risk and Skill
We provide varieties of opportunities for children to take supported risks in order to build courage, confidence and resilience for survival skill.
Outdoor Camp
A summer/rainy/winter day camp program for children aged 7-13 held exclusively outdoors. A camp teaching young children wilderness survival skills. Kids will learn how to pack a day pack, about different kinds of outdoor gear & clothing, how to start a fire, knot tying, putting up a tent/tarp and about foods they can outdoors.
Nature Holiday Club – Into our Wild Land
Into our Wild Land holiday experiences run in line with the National Public School holidays. These are day programs – not overnight experiences. When your child goes Into the Wild they will: Be active in nature all day, getting exercise in the fresh air at our private native forest venue Develop their imagination and creativity by using natural loose parts at the designated place Choose their own forest adventures and nature play Boost their confidence, self esteem, problem solving and resilience Make lots of new friends Learn new skills by playing together and promote natural leadership
Be cared for and supervised by our qualified staff who are all forest-experienced.
Education
Wild to Wise, Nature School inspire the art of learning through nature by playing, discovering curiously, doing and instill a love and respect for the environment in which we live. Utilize the diverse habitats in eco-system that exist on our 60 acres of wood land to foster the connection with nature.
1 or 2 day workshops conducted for professionals to bring the principles of Wild to Wise education into their classrooms working with the PLOs of our current curriculum. Matching Prescribed Learning Outcomes (PLOs) and current beliefs with Wild to Wise pedagogy towards an effort to shift how we educate our children.
Our programs bring the principles of Wild to Wise Education into the main stream consciousness. Previously Wild to Wise education was approached as an all or nothing model. We will break this paradigm apart and challenge this belief.
1 or 2 day workshops conducted for Early Childhood Educators to learn how the philosophy of nature school is different from other outdoor learning, Giving educators practical ideas and experience they can use to incorporate into their own programs.